Compact Powered Desktop Monitors (Comes in a pair)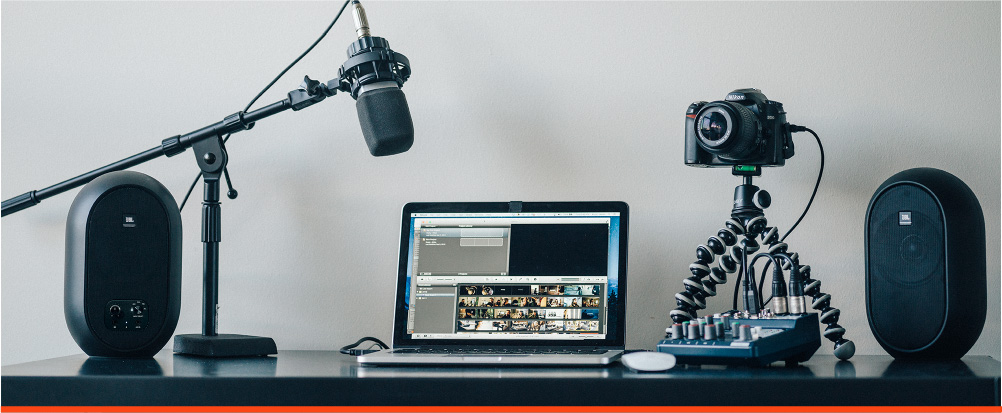 With JBL One Series reference monitors, we started with the mission to give content creators the ability to hear all the details for better results while mixing and editing. Drawing on seven decades of JBL Professional engineering, the One Series represents an innovative new set of speakers, designed from the ground up to provide the most accurate sonic presentation of any monitors in their class. With the amazing sound that's made JBL the top choice for recording studios, cinemas and live concert stages in compact, affordable, and stylish desktop speakers, the JBL 104 Powered Reference Monitors and 104-BT Powered Reference Monitors with Bluetooth are ideal for recording musicians, podcasters, and music and video producers— as well as anyone seeking enjoyable listening experience.
Integrated Bluetooth Functionality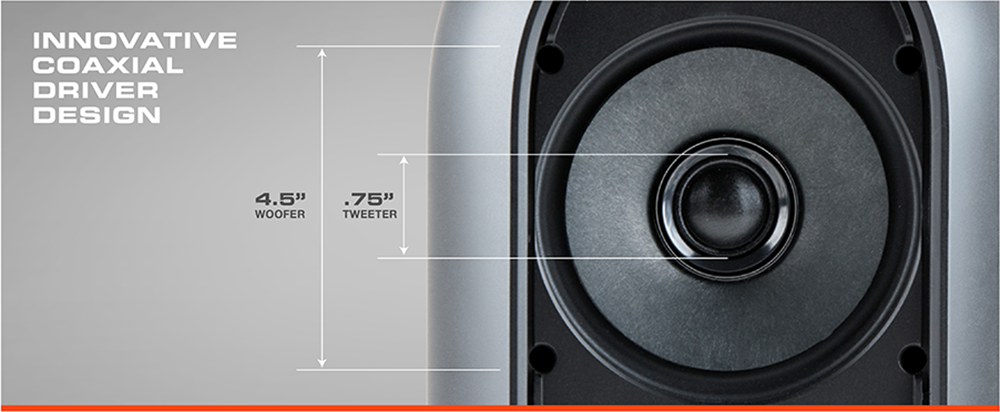 Taking professional, compact reference monitors to the next level, One Series 104-BT (black) and 104-BTW (white) speakers feature Bluetooth 5.0 wireless audio streaming. With Bluetooth compatibility audio producers have the flexibility to reference their mixes through wireless or wired connections to ensure their tracks sound great on all listening devices.
Pro Performance, Scaled to Size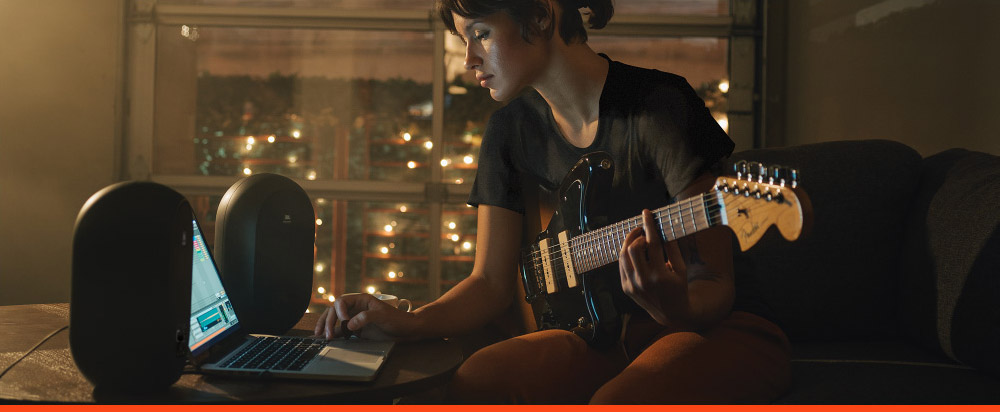 The world's top recording studios and touring artists rely on JBL Professional monitors to deliver unparalleled fidelity and performance. Now, we've optimized that technology in our smallest form factor ever. The One Series reference monitors' innovative new coaxial driver design features a high-frequency driver aligned with a precisely contoured woofer cone to deliver accurate response, exceptional detail and impressive off-axis performance for the most neutral, accurate presentation, desktop to desktop, room to room. Plus, the cabinet's precisely contoured low-frequency port works with the driver to provide accurate bass at all listening levels. And with low frequency extension down to 60 Hz, you'll be impressed with the bass you get, even without a subwoofer.
Loud and Clear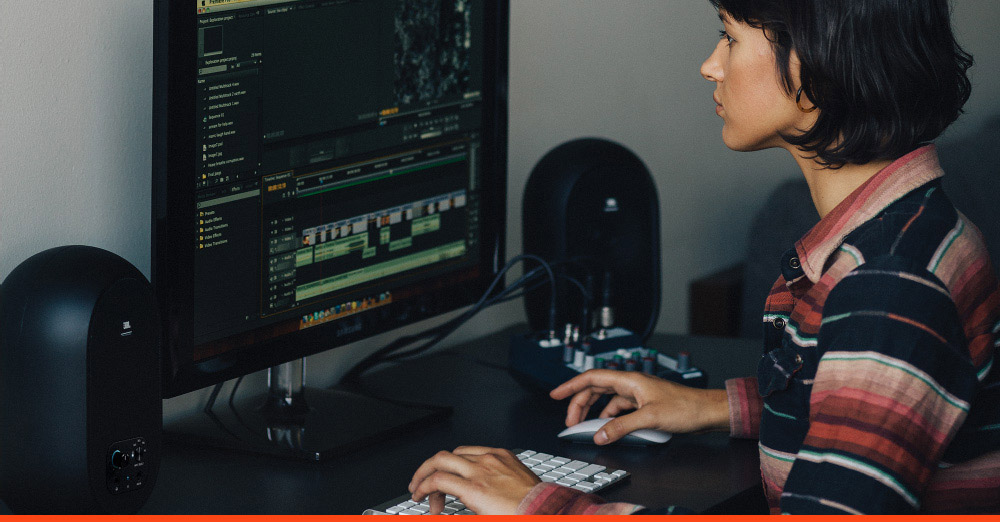 JBL 104 and 104-BT reference monitors offer premium performance, even at loud playback levels. This is accomplished through clean, integrated 60-watt Class D amplification that distributes 30 watts per speaker. And with their efficient design, One Series speakers can be driven to 104db SPL (peak), without the distortion found in other monitors in their class.
Streamline Your Sessions
JBL One Series reference monitors were created with the modern production lifestyle in mind. They not only feature a sleek, new look for JBL, but with their compact size, content creators can get legendary JBL sound even in smaller workspaces. Smart features like a front-panel volume control allows convenient level adjustments without straying from the sweet spot, the front-panel headphone jack automatically mutes the speakers, providing isolation in one simple step, and dual 1/4-inch balanced and single 1/8-inch unbalanced TRS inputs (plus Bluetooth on the 104-BT AND 104-BTW) accommodate a wide range of sources. In addition, 104-BT and 104-BTW include a front panel selector that allows you to easily switch between inputs or keep them all active.

Full Features
• Proprietary coaxial driver combines 4.5-inch (118 mm) woofer and .75-inch (19 mm) soft-dome tweeter for transparency and wide sweet spot
• Reference mixes via Bluetooth 5.0 streaming
• Integrated 60-watt Class D power amplifier; 30 watts distributed to each speaker
• Acoustically optimized for desktop placement
• Molded ABS cabinet with contoured low-frequency port
• Three sets of inputs allow connection with professional equipment, personal music players and consumer devices
• Master monitor includes electronics for the extension monitor, minimizing wiring and clutter
• Front-panel input control selects Bluetooth, Aux, RCA, TRS or combines all inputs
• Front-panel volume control and headphone jack with speaker mute feature
• Available in black (104-BT) and white (104-BTW) variants

Included Accessories
• Extension monitor speaker wire (2-conductor, 2 meters)
• 3.5 mm to RCA audio cable
• Regional power cable
• Quick setup guide