NEW! HM SERIES HEADPHONE AMPLIFIERS
May 19,2021 | SeeHearLive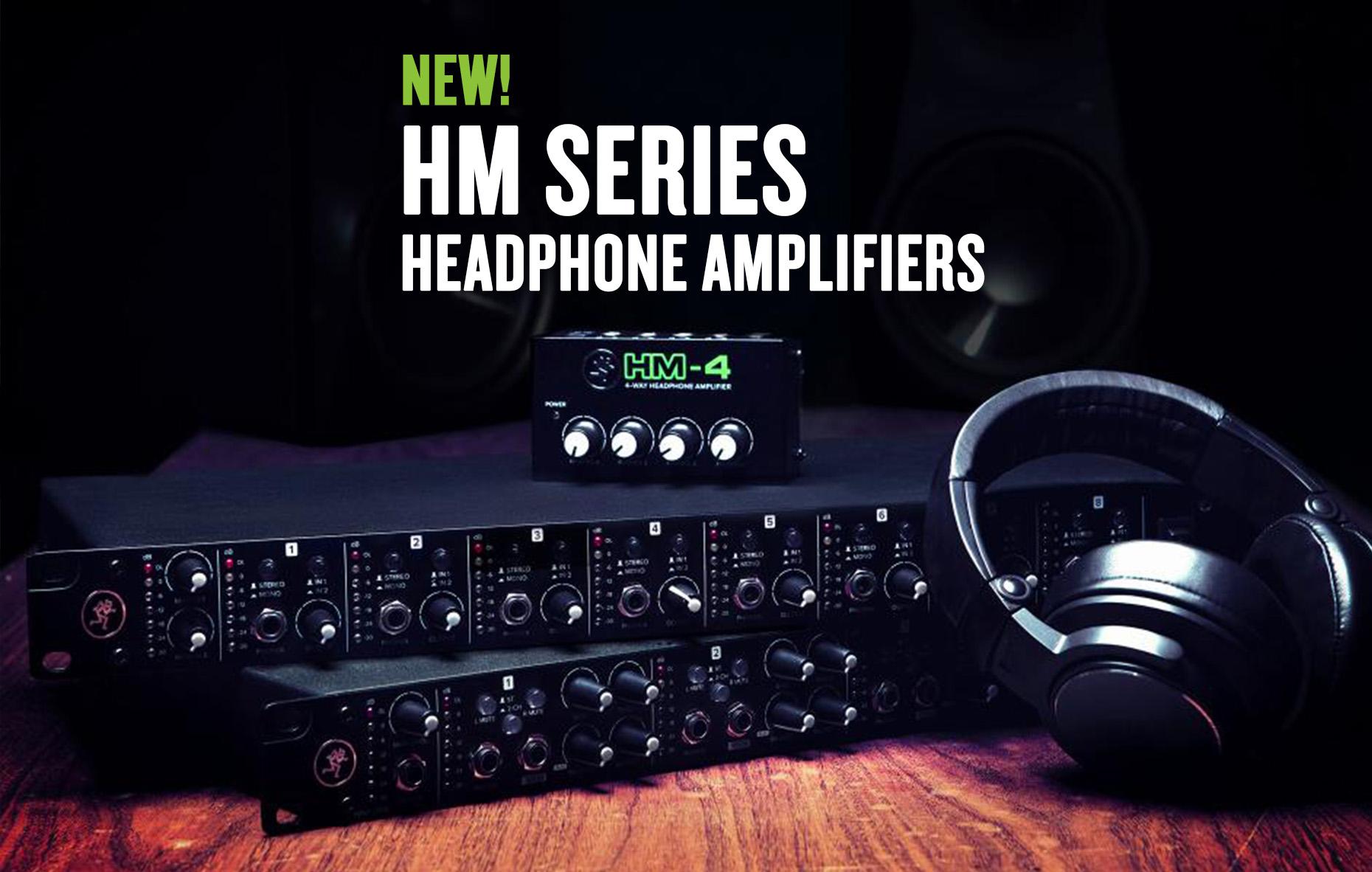 Anaheim, CA – January 25, 2018 – Mackie today announces a new line of high-quality, versatile headphone amplifiers – HM Series Headphone Amplifiers. Available in three models, the ultra-compact HM-4 and the rackmount HM-400 and HM-800, the HM series features Built-Like-A-Tank™ construction, premium analog circuitry, and a vast array of connectivity options.
"With our rich history providing solutions for studios and broadcast applications, it makes sense to design a comprehensive headphone distribution lineup," says Ryan Cassady, Mackie Product Manager. "With three different models, there's a solution for any studio with the Mackie sound and build quality they expect."
The ultra-compact HM-4 4-Way Headphone Amplifier features a single 1/4" stereo input and four 1/4" headphone outputs with individual level controls. An extremely affordable headphone distribution solution, the HM-4 is perfect for tracking in the studio, mixing, practice spaces, and even in the home.
"From watching movies late at night when others are asleep to offering a great way to gather around the laptop to enjoy videos and music, the HM-4 is really great for experiencing content together," remarks Cassady
The HM-400 4-Channel Headphone Amplifier offers an incredible amount of versatility and excellent sound quality in a single rack space. The HM-400 features a main input with level control plus stereo outs, aux inputs and EQ per channel with 12 total headphone outputs.
The HM-800 8-Channel Headphone Amplifier offers up to 10 available mixes and a total of 16 headphone outputs. Featuring two discrete main inputs with level control plus stereo outs, aux inputs per channel, with 16 total headphone outputs.
Whether you need to expand the headphone monitoring capability in your studio, add robust cue mix distribution in the tracking room, or even monitoring on stage, the HM-400 and HM-800 are perfect affordable solutions for professional, commercial, and home studio applications.
The Mackie HM Series Headphone Amplifiers include the HM-4, HM-400, and the HM-800 and are available worldwide on February 1, 2018. Sold individually, the US MSRP pricing is $41.99 for the HM-4, $209.99 for the HM-400, and $279.99 for the HM-800.
Check Mackie HM Series out here.
Comment