Go Live - Portable Speakers for small Gigs
May 18,2021 | SeeHearLive
Looking for portable active speakers for small gigs? Mackie has you covered.
We'll begin by introducing Mackie's Thump series which recently got boosted with more power and features.
Featuring 1300W at a fantastic cost to sound ratio, Thumps go loud! They feature technology from Mackie's higher end loudspeakers with integrated a 2-channel digital mixer and 4 user-selectable speaker voicings.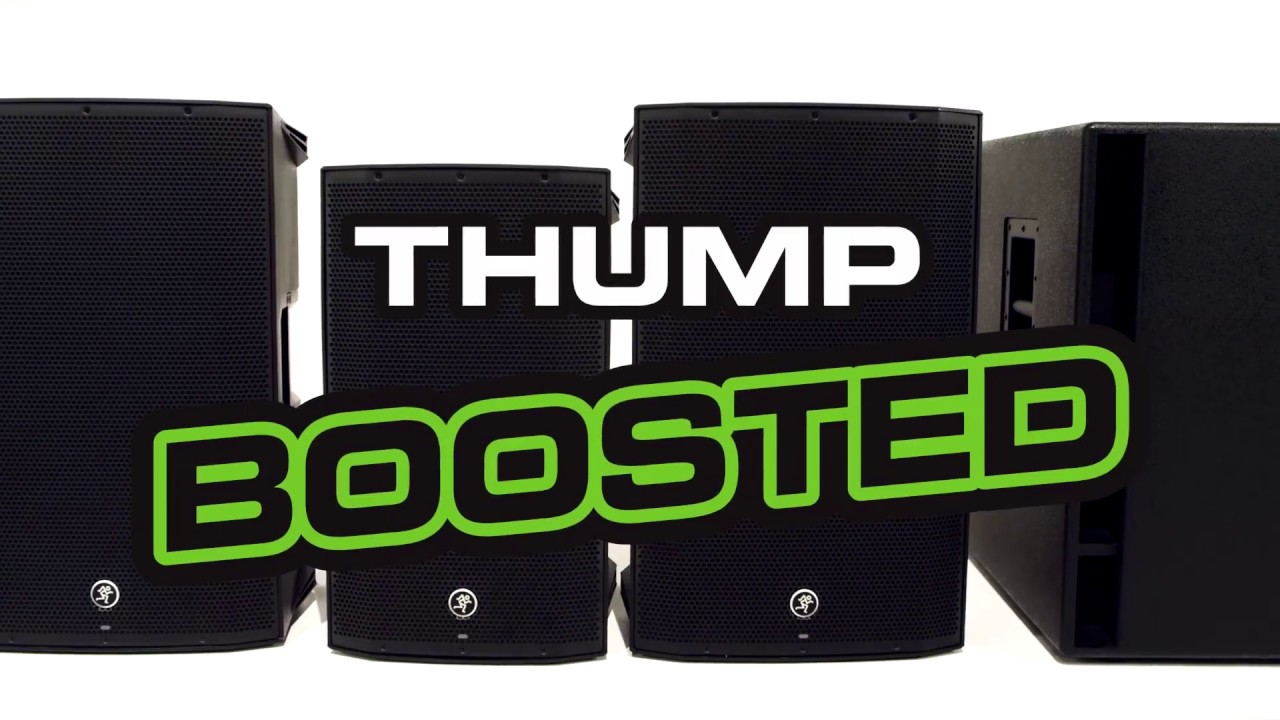 Thump 12A features a 12" for more balanced sound. Thump 15A uses a 15" driver for more low frequency extension. Either loudspeaker may be paired with the matching Thump 18S subwoofer for deep thunderous bass.
Thump 12A is on sale till end February.
Thump 12Boosted & Thump 15Boosted are part of the Boosted! range which adds Bluetooth input, 3-channel digital mixer, 3-band EQ and additional speaker mode voicings for greater versatility.
If you're looking for a level up in sound quality we strongly recommend Mackie's SRM series which are known for their crisp, clear and open sound. They are the most widely used portable active loudspeakers earning them reference status amongst singers and songwriters.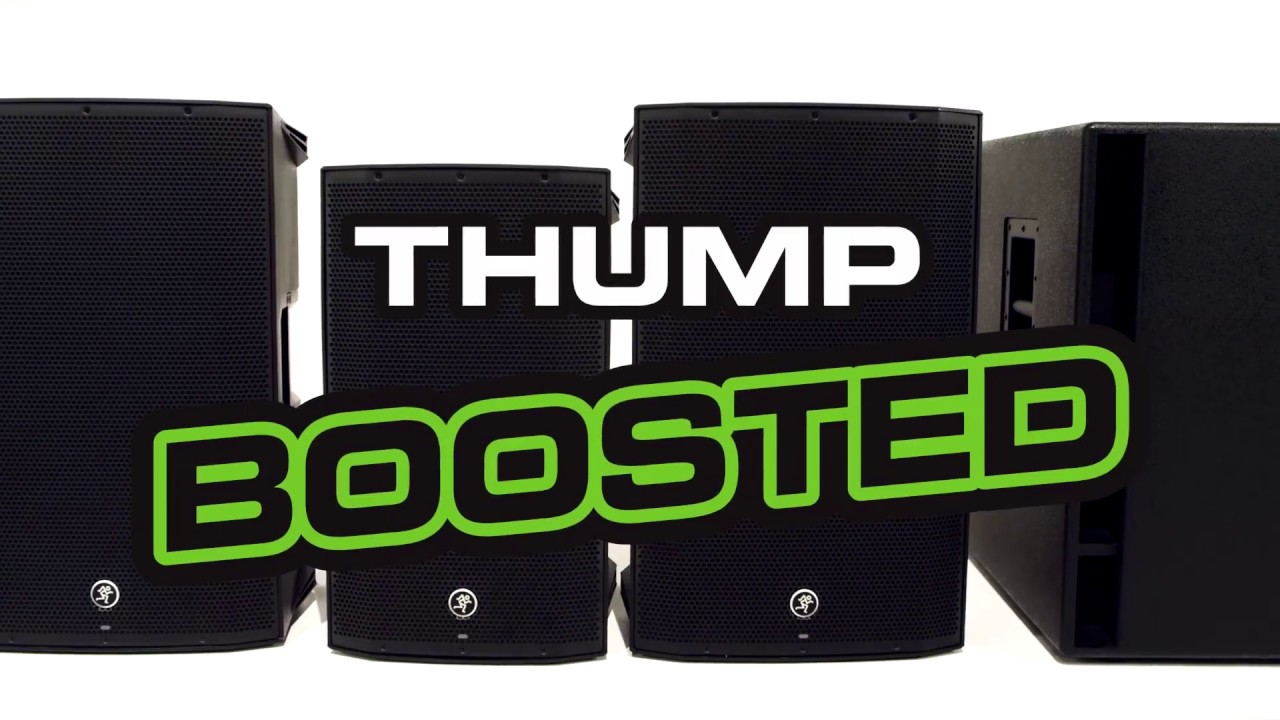 SRM350 is currently on sale till end February.
The SRM350, SRM450 & SRM1550 make up the SRM portable range.
The entire SRM range spans 9 models: SRM150, SRM350, SRM450, SRM550, SRM650, SRM750, SRM1550, SRM1850 & SRM2850
Housed in an ultra compact cubic form factor, these premium compact active oudspeakers are incredibly dense and powerful at 2000W each. A pair of these will fit in the trunk of a medium sized car. Built in feedback destroyer, 3-band EQ & delay means you can position them conveniently across an event space.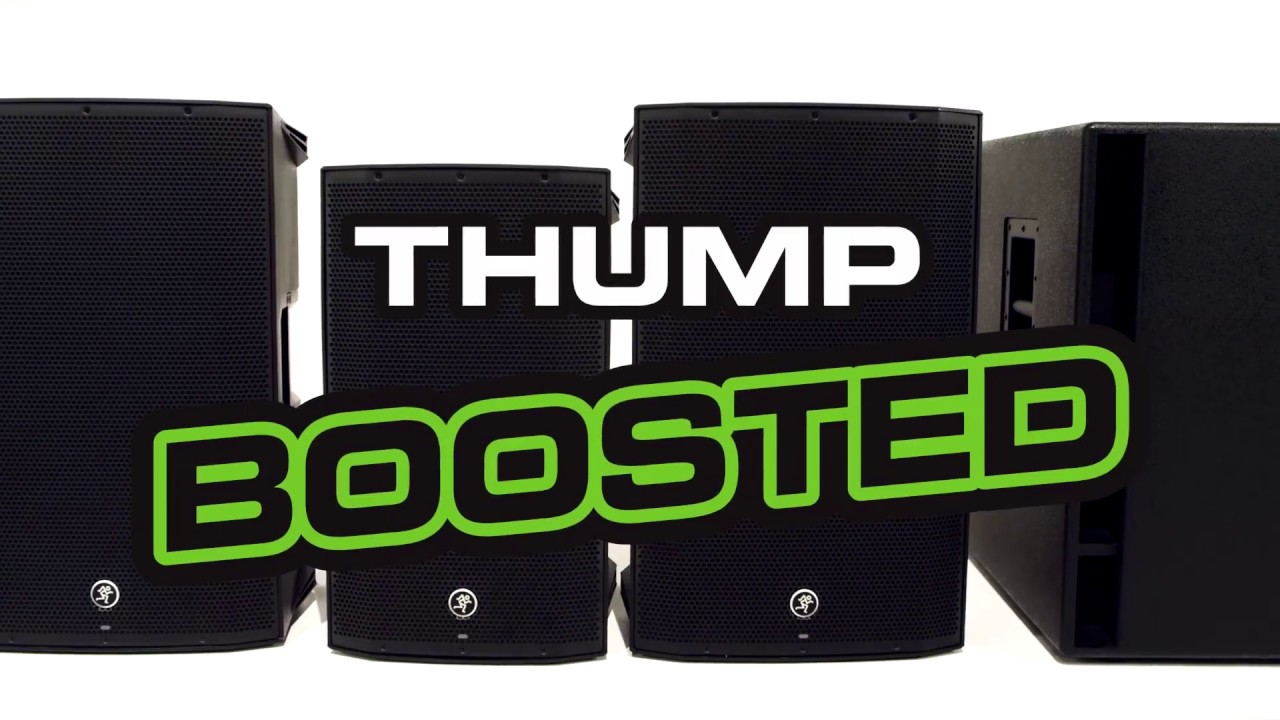 DLM speakers incorporate a combination of custom-designed drivers (midrange woofer and tweeter) into a point source sharing a common magnet which Mackie calls TruSource. This acts like a single radiator reducing phase errors, while allowing for a more compact form factor and weight savings.
All we can say is it's insanely powerful and sounds incredible!
There are 3 models DLM8, DLM12 & DLM12S
Comment