Adam Hall Group appoints SeeHear.Live as exclusive distributor in Singapore
Apr 13,2022 | SeeHearLive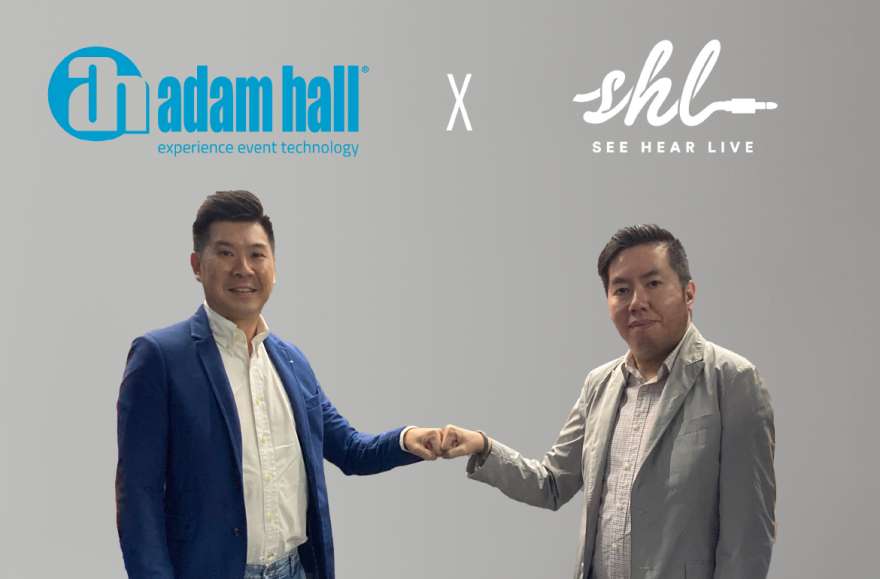 Adam Hall Group has appointed SeeHear.Live (SHL) as its exclusive distributor in Singapore. SHL is one of the leading dealers for professional audio and video equipment in the country, and provides exclusive distribution of the Adam Hall brands LD Systems, Gravity and Palmer.
Founded in 2017, SHL offers customers from the live event, fixed installation and studio sectors a large range of products and services. The online retailer's comprehensive offering also includes technical project consulting and a comprehensive after-sales service.
"It's a pleasure to work with the Adam Hall Group. The demand for quality AV products in Singapore is growing steadily," said Eric Heng, manager at SeeHear.Live. "By distributing LD Systems, Gravity and Palmer in Singapore, we can offer our professional customers a wide range of premium solutions for their projects."
Glenn Lin, Adam Hall Group business development manager, Asia Pacific, said: "With SHL, we have an experienced and broad-based distribution partner in a market that is extremely important for us. As an online retailer for pro audio equipment, SHL supports us in positioning the LD Systems, Gravity and Palmer brands even more internationally. We look forward to future cooperation and more reference projects in Singapore."
Stay tuned for more updates or check out the SHL store today!
#LDSystems #YourSoundOurMission #Gravity #TakeTheStage #Palmer #BeTrueToYourSound #EventTech #ExperienceEventTech
Comment