Blackmagic Design AnnouncesLong Form Recording on Blackmagic Duplicator 4K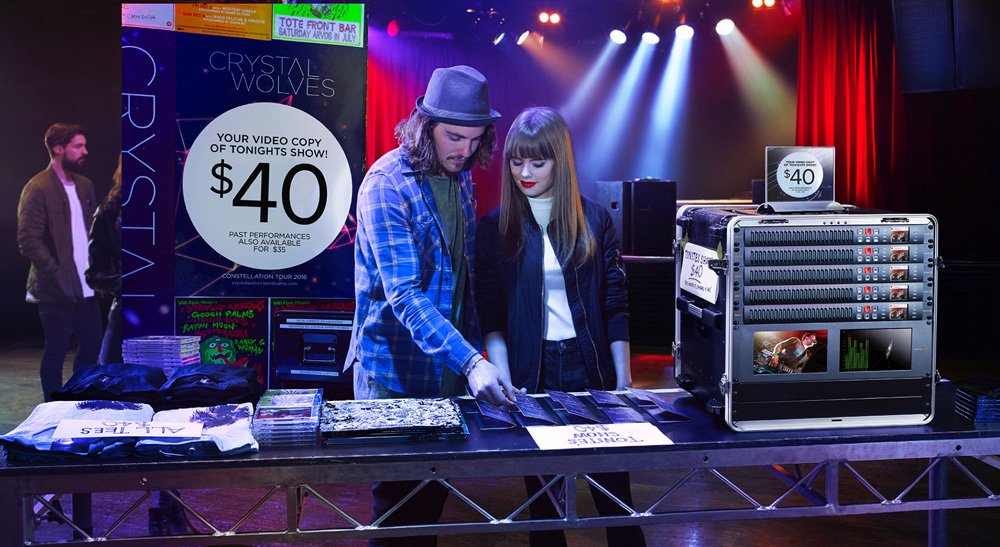 Blackmagic Duplicator 4K is a real time recorder that can record onto 25 SD cards in either H.264 or H.265 in SD, HD or Ultra HD up to 2160p60. Previously Blackmagic Duplicator could be used to record to all 25 SD cards at the same time from any 12G-SDI video source. However, now Blackmagic Duplicator 4K can be used for non-stop long form recording over several months, which allows broadcasters to record their on air programming, or enables high end security applications where you need constant high resolution and high frame rate H.265 Ultra HD recordings.
Blackmagic Duplicator 4K 1.2 update is available as a free download from the Blackmagic Design website.
In addition to the standard duplication mode, there are 2 ways the new long form recording feature can operate. These are called long form single disk recording mode and infinite overwrite recording mode.
In single disk recording mode, recording happens on each of the 25 SD cards sequentially, as if they were a single large disk. As one card is filled, recording automatically continues onto the next card until all available media is used. Once all of the cards are filled, the recording stops, or the customer can change out cards that have become full, and then the recording can continue as long as there is an SD card with free space available.
The second new recording mode, called infinite overwrite recording, lets customers record in a continuous loop without ever stopping. While this recording model is similar to the one mentioned above, the major difference is that once all of the 25 SD cards have been filled, recording will loop around and start again by overwriting the card with the oldest recording. This means the Blackmagic Duplicator will just continue to record forever, uninterrupted and without needing to change any cards. That makes Blackmagic Duplicator 4K perfect for tasks such as recording directly from a security system when it's important to keep footage on hand for a short period of time. Whether recording from a single camera or the multi view output from a multi camera security system, Blackmagic Duplicator 4K can record indefinitely without stopping.